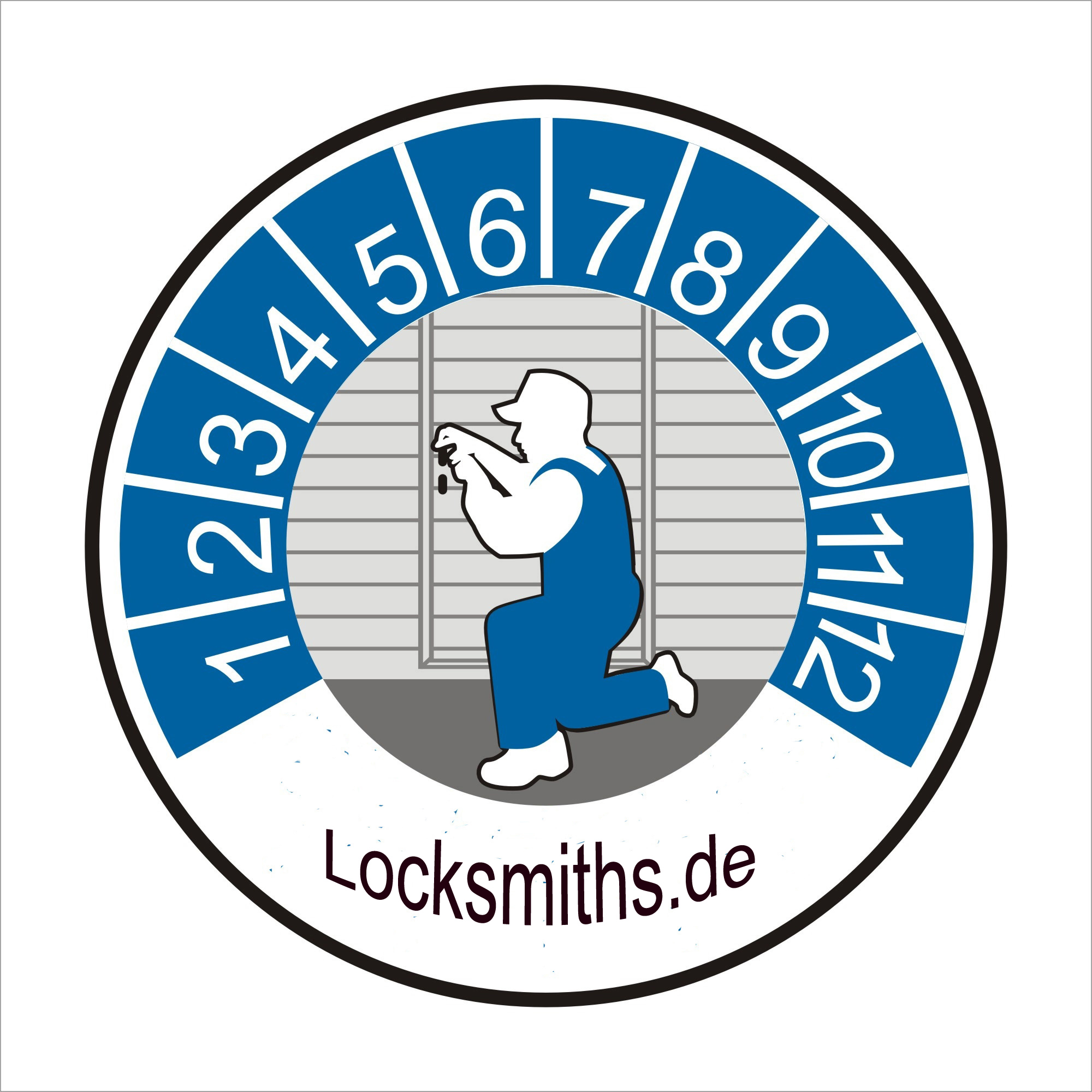 Welcome by Frank Stockinger in 67655 Kaiserslautern
Tel 0162 439 6216.
Key Locksmiths
& Repair Service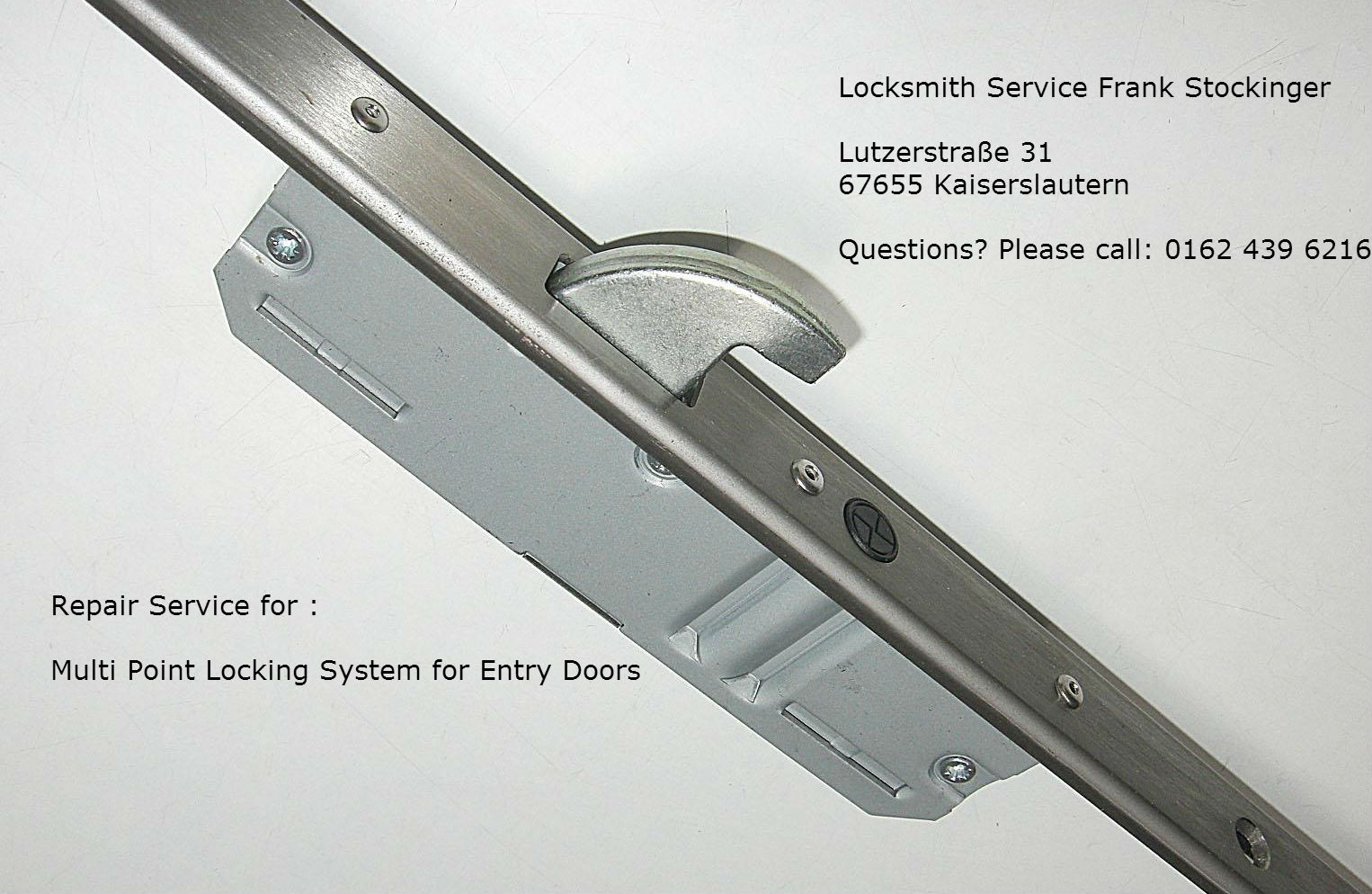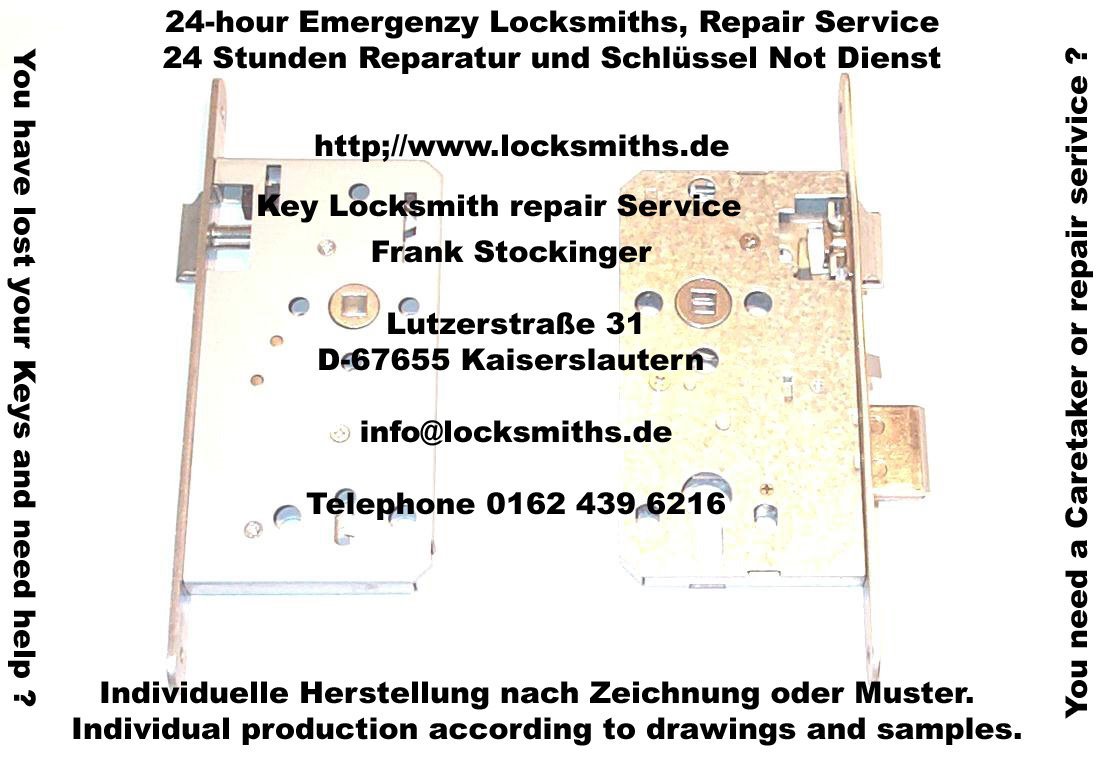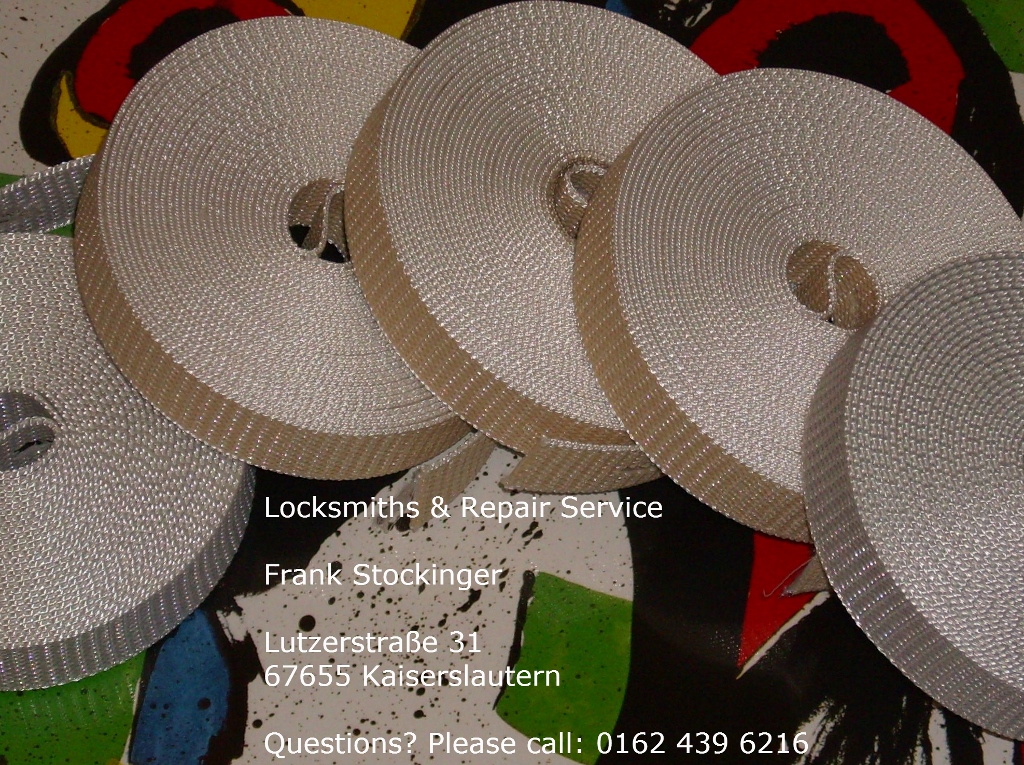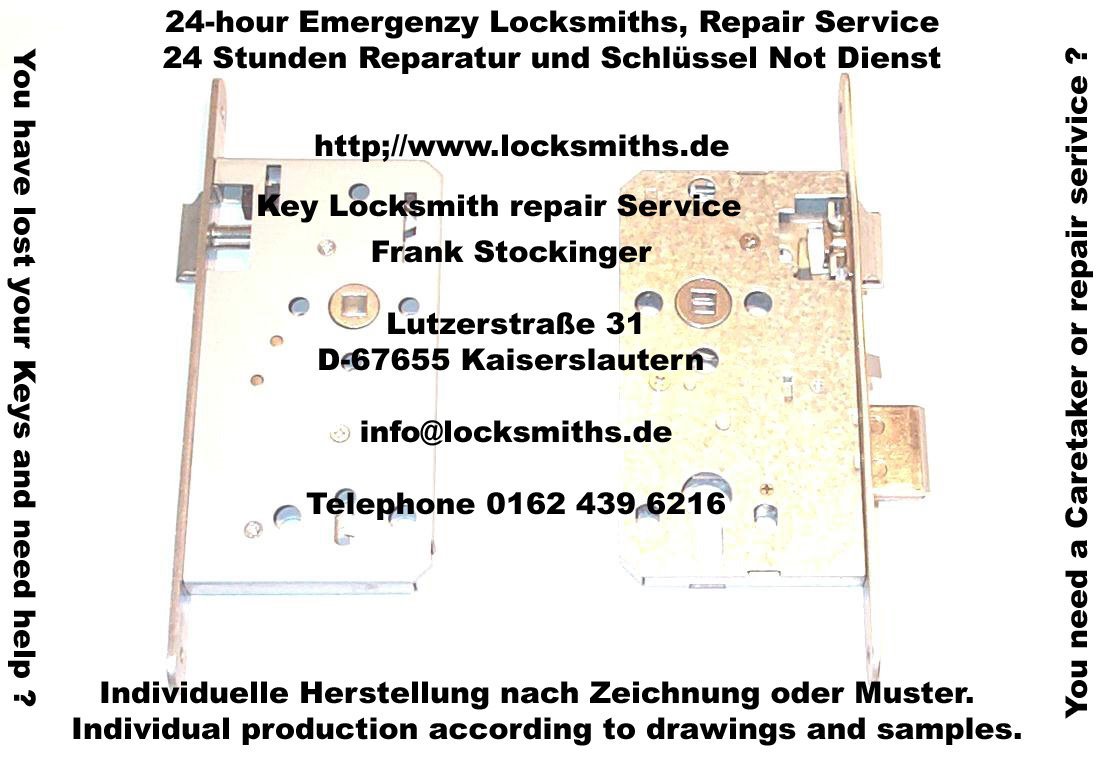 Key Locksmith & Repair Service
Frank Stockinger
Lutzerstraße 31
D-67655 Kaiserslautern
Telefon 0162 439 6216
USt-Id Nr.: DE148609506
Amtsgericht Kaiserslautern
Verantwortlich gemäß § 5 Abs. 1 TMG: Frank Stockinger

Disclaimer/Haftungsausschluss:
In spite of regular and careful controls we assume no liability for contents of external links. No guarantee for completeness, correctness and actuality of the contents is taken over. The responsibility is also excluded for the contents from the websites which are reached about links. For the contents of the verlinkten side are responsible excluding their operators. This explanation is valid for all references indicated on our web page.
Validity of this disclaimer of liability:
This disclaimer of liability is to be looked as a part of the Internet offer from which was expelled to this side. Provided that parts or single formulation of this text of the valid legal situation not, should correspond no more or not completely, the remaining parts of the document in her contents and her validity of it remain untouched.
Datenschutz/Data protection
Provided that within the Internet offer the possibility for the input of personal or business data (email addresses, names, addresses) exists, the revelation of these data occurs on the part of the user on expressly voluntary base. The claim and payment of all offered services is permitted - so far technically possibly and reasonably - also without information of such data or under information of anonymous data or a pseudonym. The use within the scope of the imprint or comparable information to published contact data like postal addresses, phone number and fax numbers as well as email addresses by third for the sending of not expressly requested information is not permitted. Juridical steps against the senders of Spam mails by offence against this ban are expressly left
Cautions:
In case of from Domains disputes or competitive-juridical or similar problems, we ask you, for the avoidance of unnecessary lawsuits and costs to contact us already in the approach. The cost mark of an anwaltlichen caution without preceding establishment of contact with us, is rejected for the purposes of the damage decrease duty as groundless.
Copyright:
The used texts and graphics as well as the layout and a part of the pictures are defeated by worldwide copyright. The unauthorised use, reproduction or passing on of single contents or complete sides is prohibited. This is valid also for the unauthorised integration of single contents or complete sides on Internet sites of other operators
Locksmiths Locations District Kaiserslautern
67735 Mehlbach, 67734, Sulzbachtal,67693, Waldleiningen, 67685 Weilerbach, 66879 Steinwenden
66879 Reichenbach, 66879 Steegen, 67697 Otterberg, 67731 Otterbach, 66879 Niedermohr
Home
AGB/Terms
Home
Locksmith Partner Hamburg
4. Februar 2016 Copyright by Frank Stockinger